Camping near Big Bend, where to go when the national park is full
Big Bend National Park plays host to plenty of outdoor activities, but it's not the only place to enjoy camping near big bend. When planning your visit, keep in mind that the national park has plenty to see and do, but you don't have to camp inside the park to enjoy it's benefits.

You've thought of everything, right?

Snacks for the long ride to West Texas? Check.
Campout in a Box with all your gear? Check.
List of alternate campsites? Read this article.
Camping near Big Bend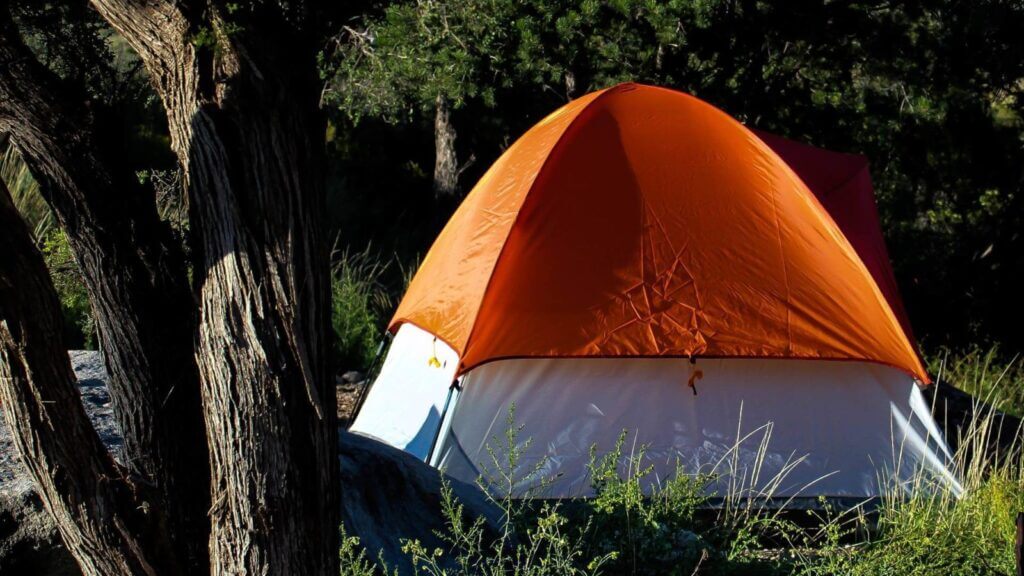 Big Bend Ranch State Park
Something people often overlook as they're heading out to Big Bend National Park, is that there's also a Texas state park within close proximity (also named for the drastic change in course of the river from a southeastern to a northeastern flow). There are certainly beautiful things to see and do within Big Bend Ranch State Park, and there are also camping alternatives available in the event that the national park is full or closed.
You'll find both traditional (camping accommodations with toilets, etc) and backcountry accommodations at the state park. If you plan to try your hand at backcountry camping, come prepared. The backcountry of Big Bend Ranch State Park is a brutal and unforgiving desert landscape and can be dangerous for the unprepared during the hot season. This primitive camping area has no reliable communication outside of the headquarters area (unless you happen to have a ham radio), and you won't find toilet facilities or running water there (you'll need to bring / make your own). You'll also need a well equipped high clearance SUV or all-terrain vehicle to navigate some of the roads, and traveling in groups is recommended.
To better understand the camping conditions and preparation needed for the area you plan to visit, call the park directly for more info. They're happy to help!
The best time to visit the state park is early spring.
Don't forget about Marfa!
If you're looking for a place to camp, and modern amenities are your thing, you might want to check out El Cosmico. This private campground / glampground allows self-camping and access to additional amenities (bath house, hot tubs, and hammocks just to name a few). Don't expect to step right out of your tent and into the national park though. It'll take around an hour and a half to get to Big Bend National Park from Marfa.
Camping on private land
Between the national and state parks, there are privately owned (and in some cases remote) camping areas. These campsites vary in amenities, but most are available for rent on a website called HipCamp. If you're looking for an alternative to the typical state or national park camping areas, and want more seclusion to, for instance, photograph the night sky — check out some of these spots.

Of course, if you're interested in camping at Big Bend National Park, they've got plenty of space as well. You can view and book their available campsites here.

So, what's been your experience with camping near Big Bend? Let us know on Twitter or Facebook!
Note: Backcountry camping information for Big Bend Ranch State Park contributed by Len Hovey