Car camping checklist, what to bring on your next trip
Whether you're planning your first camping trip, or you're a couple-times-a-year car camper, it can be a lot of work to put all the supplies together, coordinate people, and plan what meals you'll have at the campsite. The last thing you probably want to think about is what gear to bring. To make it easier, we've put together a car camping checklist so you've got one less thing to worry about as you prepare.
We split our car camping checklist into categories to make it easier to follow. Just remember, car camping is kinda like spending the night at a hotel or Airbnb, but instead, you're providing the shelter, cookware, and bedding.
Must-haves for your car camping checklist
Shelter
Having the right shelter for the right weather makes camping a lot more enjoyable. If it's hot in the evenings, opt for a tent made with mostly mesh, if it's cooler in the evenings, make sure you have a tent that traps more heat. A good quality tent (with rainfly), footprint / ground tarp, and stake mallet should always be on your car camping checklist.
Bedding
Unless you're one of those people that can sleep anywhere (we've heard of them, but we've never met one in person), it's important to have excellent padding between you and the ground. The padding helps keep lumpy earth from intruding on a good night's sleep and insulates your body from extreme temperatures on the ground.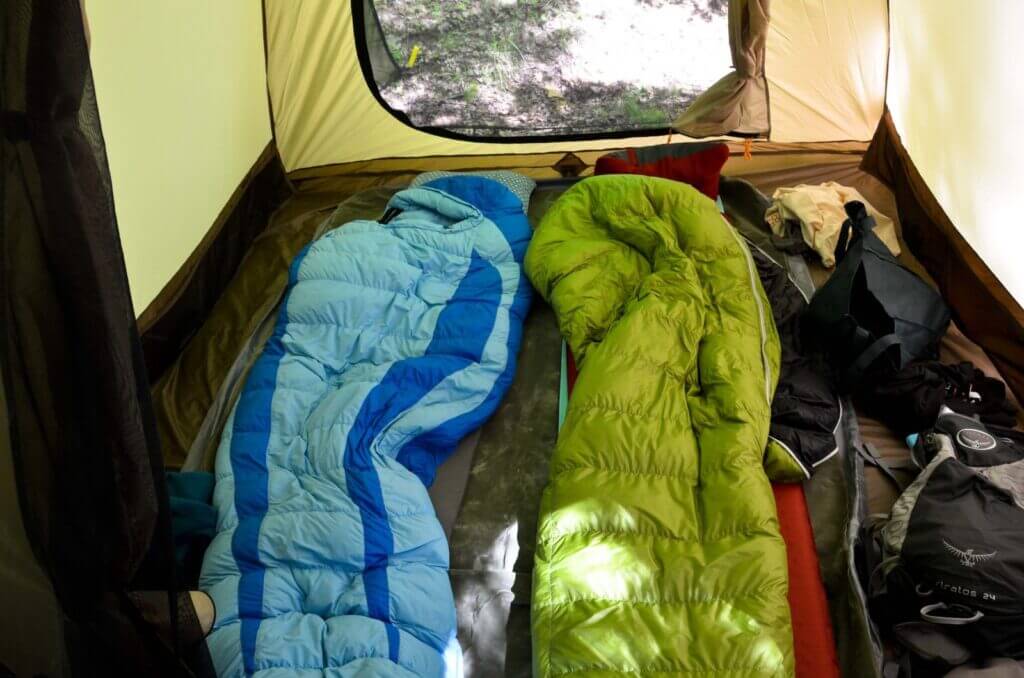 Did you know that a sleeping bag's temperature rating is based on the use of a sleeping pad? We recommend a Therm-a-Rest or similar foam sleeping pad, and a Kelty Callisto 30+ degree sleeping bag for warmer weather. Keeping these two items on your car camping checklist and in your kit will have you sawin' logs like a pro outdoorsperson.
Safety
Often overlooked, having a radio on-hand can mean the difference between packing up before a bad storm, or spending the evening in extreme conditions. While most tents are designed to weather a storm, part of the benefit of car camping is that you don't have to stick around when the weather gets tough.
A first-aid kit is also a must, especially if traveling with children. Make sure flashlights, lanterns, extra batteries, a first aid kit, and a small emergency radio are all on your car camping checklist to keep you and your crew safe.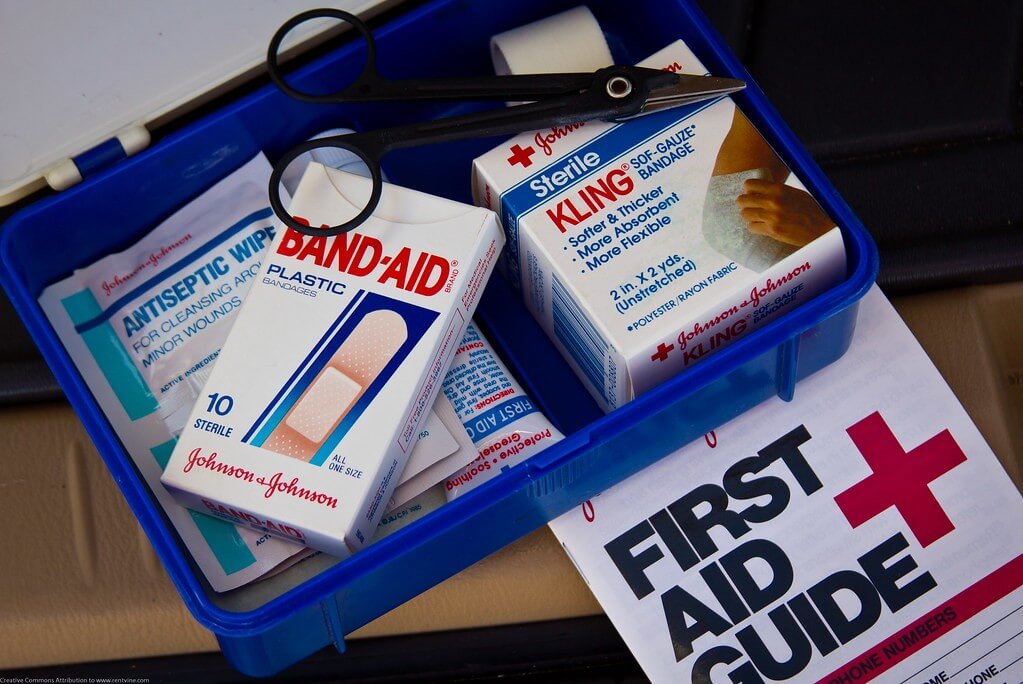 Nice-to-haves
Cutlery
Using disposable plates, silverware, and cups is a thing of the past, especially because reusable cutlery lasts a long time, is dishwasher safe, and doesn't cost a ton. Make sure to bring plates, forks, knives, spoons, cups, and roasting sticks (for s'mores of course). Adding a dish scrubber to your checklist is also a great idea so there's less cleanup when you get home.
Cookware
If you're planning to cook at camp, make sure to put a cooler, cookware and burner / fuel on your car camping checklist. While not essential (you can get away with eating hotdogs from a stick or cooking every meal over the fire), a burner makes life a little easier, and it's easy to bring when car camping.
Dessert
What kind of campout would it be without s'mores? Remember to bring a lighter for fire-starting, a fire starter log, dry kindling, or fuel, and your favorite s'more ingredients (chocolate, Reese's peanut butter cups, marshmallows, and graham crackers).
There ya have it! Add in your personal items, and you're ready to hit the road and enjoy an evening in nature.